SuperSam's Old Time Radio
Presents: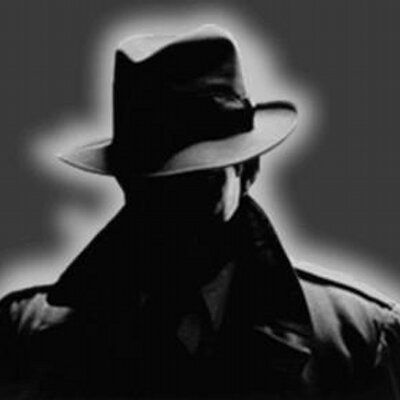 The Adventures of Philip Marlowe was a radio series featuring Raymond Chandler's private eye, Philip Marlowe. Robert C. Reinehr and Jon D. Swartz, in their book, The A to Z of Old Time Radio, noted that the program differed from most others in its genre: "It was a more hard-boiled program than many of the other private detective shows of the time, containing few quips or quaint characters.

The program first aired 17 June 1947 on NBC radio under the title The New Adventures of Philip Marlowe, with Van Heflin playing Marlowe. The show was a summer replacement for Bob Hope.[2] The first episode adapted Chandler's short story "Red Wind". The NBC series ended 9 September 1947.
In 1948, the series moved to CBS, where it was called The Adventures of Philip Marlowe, with Gerald Mohr playing Marlowe. This series also began with an adaptation of "Red Wind", using a script different from the NBC adaptation. By 1949, it had the largest audience in radio.[3] The CBS version ran for 114 episodes. That series ran 26 September 1948 – 29 September 1950.[2]
From 7 July 1951 to 15 September 1951, the program was a summer replacement[2] for Hopalong Cassidy. Mohr played Marlowe in all but one of the CBS shows. He was replaced by William Conrad in the 1950 episode, "The Anniversary Gift".[4]
The episode "The Birds on the Wing" (aired 11-26-49) is especially notable for its beginning and ending, both uncharacteristically breaking the fourth wall. It opens with Marlowe saying he is currently reading "Chandler's latest The Little Sister" – thus a fictional character claims to be reading an actual book in which he is the main character. Even more surreal was the ending, in which Marlowe returns to his apartment to find Gracie Allen – who asks Marlowe to find her husband George Burns a radio show on which he can sing.
The program's composer was Lyn Murray, who worked in both film and radio at the time. The musical cue that plays over the opening narration in the series' first two episodes (where Marlowe recites the opening sentences of Chandler's original story "Red Wind") is a theme that would reappear prominently in Murray's 1954 score for Alfred Hitchcock's To Catch a Thief.
Despite the program's popularity, it had no sponsor for most of its time on the air. The lone exceptions were when Ford Motor Company and, subsequently, Wrigley's Gum sponsored it during part of 1950.[5]
Gene D. Phillips, in the book Creatures of Darkness: Raymond Chandler, Detective Fiction, and Film Noir, reported Chandler's lack of involvement with the program: "Initially Chandler had considered asking for script approval for the Marlowe radio series, but ultimately he decided to have no connection with the scripting of the programs. He contented himself with the weekly royalties he received for the use of his character, while professing himself 'moderately pleased' with Gerald Mohr's portrayal of Marlowe."[6]
https://en.wikipedia.org/wiki/The_Adventures_of_Philip_Marlowe
https://archive.org/details/OTRR_Philip_Marlowe_Singles