St. John Henry Newman Catholic High School.
……formerly known under its original name Cardinal Newman Catholic High School until 2011 and Blessed Cardinal Newman Catholic High School until 2019
100 Brimley Rd S, Scarborough, ON M1M 3X4
School History And Tradition
St John Henry Newman Catholic School is located on a magnificent 45 acre campus overlooking the Scarborough Bluffs and Lake Ontario, a site shared with St. Augustine's Seminary. Unlike traditional Catholic schools founded by religious orders, Cardinal Newman High School opened in the fall of 1973 entirely staffed by lay Catholic teachers. Many of our teachers have since gone on to found, to teach and to administer similar schools in the system. Newman was one of two high schools in the system to pilot an integration program for students with special needs. We were among the first schools within the Toronto Catholic District School Board to introduce programs ranging from peer counseling and mediation to electronic keyboarding and communications technology. Our school was profiled in a video produced by the Ontario Catholic School Trustees' Association in the 1990s for our exemplary work in developing programs which integrate Catholic values and teachings into the curriculum. We are proud that innovation is a part of our tradition at Newman. Our school continues to thrive because of its tradition of providing a caring educational, social and spiritual environment for our students.
School Name Change
With the canonization of John Henry Cardinal Newman – October 2019 — the TCDSB officially recognized St John Henry Newman Catholic High School as the new name for our school at a Board Meeting in December 2019.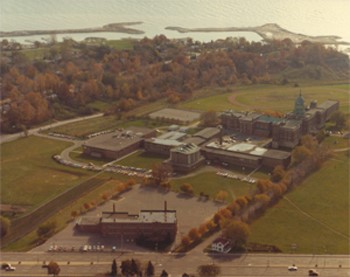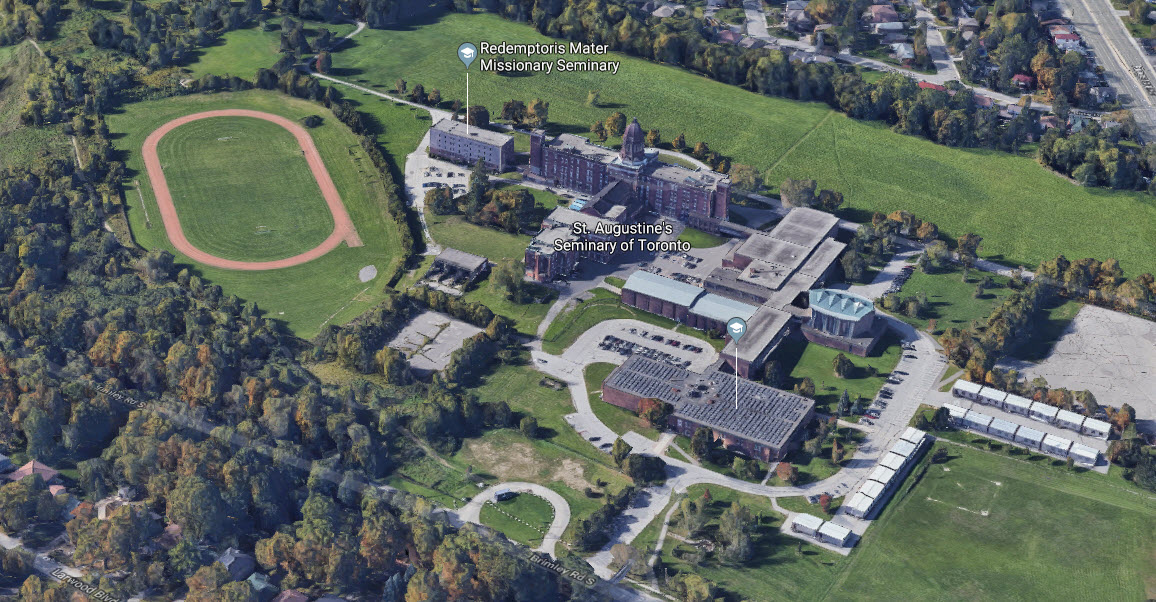 Aerial Photo (late 1970's) Cardinal Newman, Scarborough, Ontario
1973 – The First Year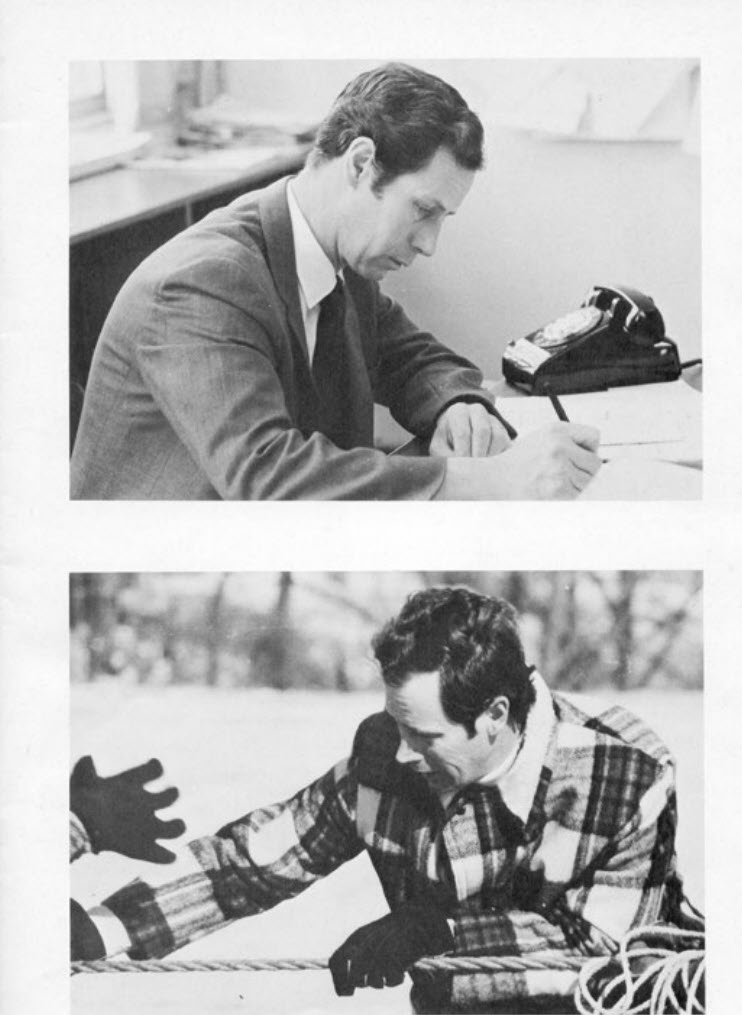 Lorne Howcroft – Newman's First Principal
The following is a dedication written to Mr. Howcraft in the schools first yearbook.
"To his staff he is a leader who, by his integrity, commands the respect and loyalty of his co-workers. He is a man of ability who recognizes, elicits, and synthesizes what is best in those with whom he forms a team.
To the students he is a man of conviction, exercising authority as one who is himself subject to it. he is a man of understanding who maintains the delicate balance between justice and mercy.
To all he is a man eminently concerned with intellectual and moral truth — one who, by his deep, Christian spirituality, deepens the spiritual life of all who come into contact with him. His unfailing sense of humour helps you ride many a storm, although for the unwary it can occasionally boomerang. He is above all, a friend who willingly extends a helping hand, whatever the need, whenever the call.
In short, he personifies John Henry Newman's definition of a Christian and a gentleman. In dedicating our first yearbook, we proudly salute the principal of Cardinal Newman High School."
The First "Community" Yearbook Cover, 1974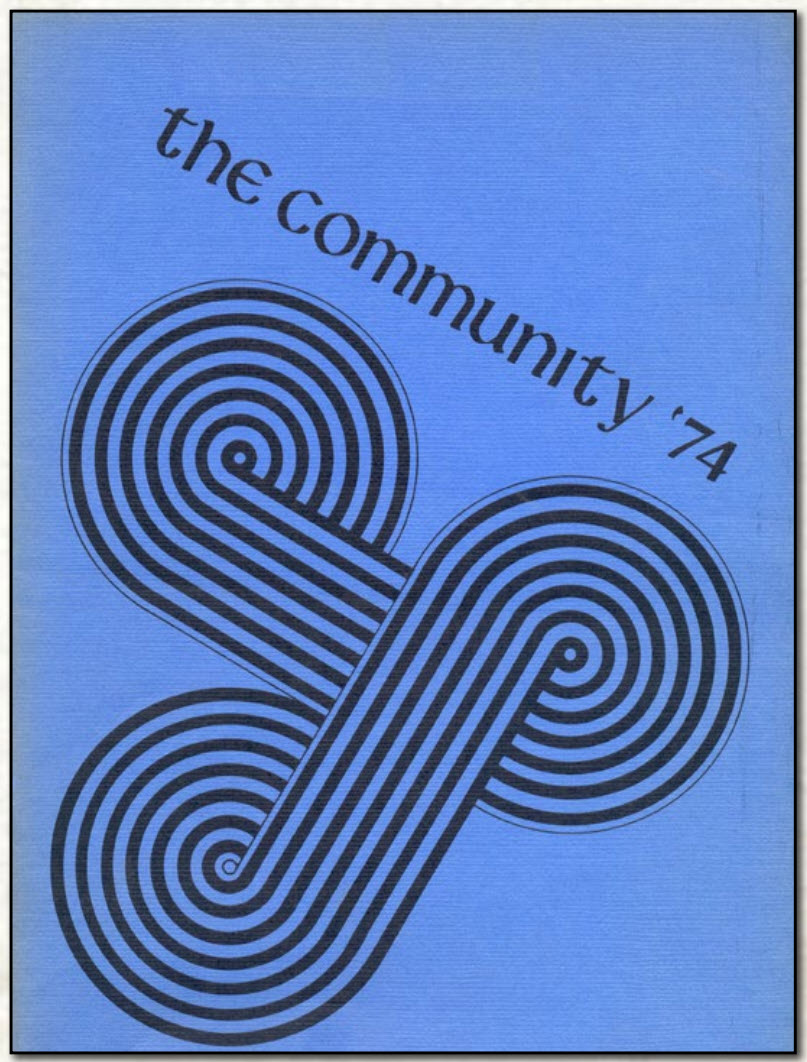 SCARTREK
Part of our commitment as members of our Catholic High School Community is to remember what Jesus told us in the scriptures, "Whatever you do to the least of these, you do to me". We are called to feed the hungry, clothe the naked, shelter the homeless, and to welcome strangers in our midst. Our Scar Trek walk is a spirit-filled, community-building experience and a chance for us to be truly generous.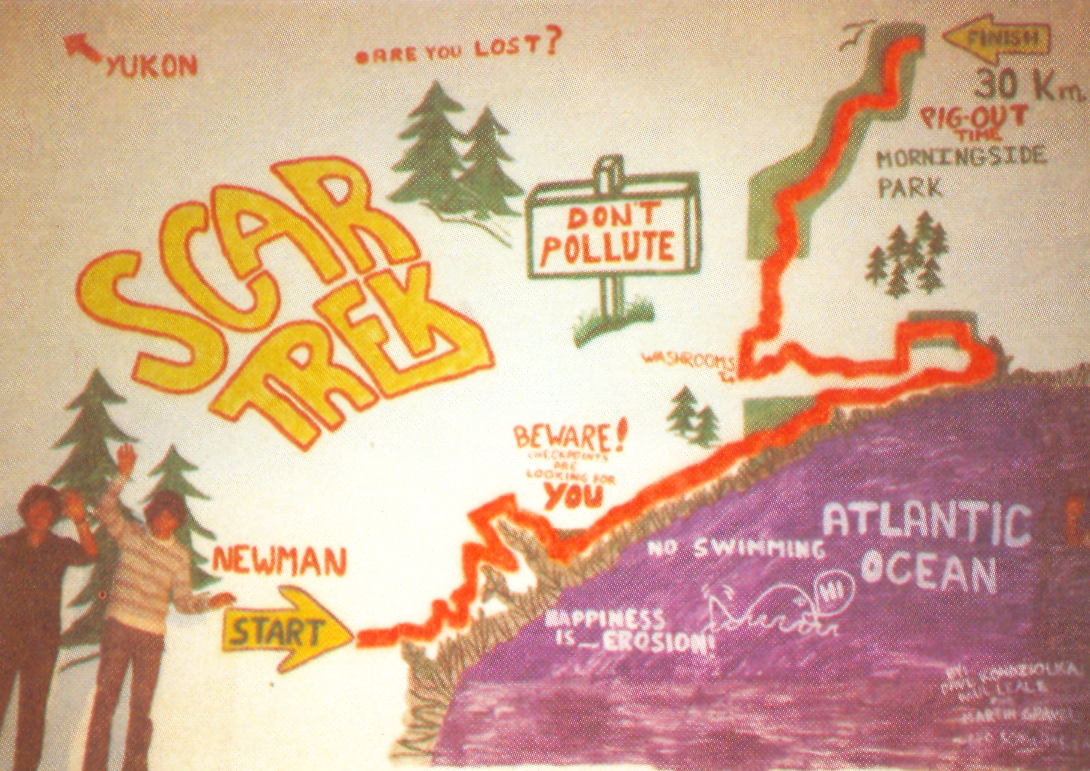 What is ScarTrek?
ScarTrek is Newman's annual walkathon to raise money for needs within our school and for needs in the world beyond this school. Our first Scar Trek took place in the fall of 1982 and has become an integral annual event in our Newman Community. The walkathon usually takes place during the first or second week of October.
The walk is usually organized through our Period 1 Homeroom classes. Every student is asked to collect pledges before the walk and to participate as fully as possible in this community event. There will be prizes for those who collect the most money in pledges, as well as homeroom challenges, a prize lottery, and lots of fun on the walk itself. We end up with a BBQ and beach party at Ashbridge's Bay, Kew Beach. Most importantly, ScarTrek is a very real way to reach out to our brothers and sisters in need. We can demonstrate our gratitude for all that we have by giving to others who have less.
This information was shamelessly plagiarized from the TCDSB website:
https://www.tcdsb.org/schools/blessedcardinalnewman/AboutUs/SchoolHistoryAndTradition/Pages/default.aspx
More info
https://en.wikipedia.org/wiki/St._John_Henry_Newman_Catholic_High_School